Resources to help you break out of the daily grind and into a life you love
If you are tired of the same old 9-5 and are curious to try something new, this is for you! We get this one life, so try something different, start a blog, a super flexible way to make money from home. If you are bored with your life or feel like you need something new, I want to encourage you to go for it! I put together a list of resources and tools based on what I get asked for recommendations of, and what I use myself for my blog.
Some of these links are affiliate links. Please read my disclosure for more info. I only recommend tools that I use and love.
Blogging tools
Tools that will help you start, grow, and monetize your blog.
Web hosting:
Bluehost has been around for a while and there are many reasons they are #1 for hosting blogs and websites. Bluehost is great if you are new to blogging because they have super easy one-click automatic WordPress installation.
Free tutorial on how to start a blog:
This is my tutorial on how you can start a blog in the time it takes you to drink a coffee.
Premium WordPress themes:
You can absolutely use a free theme and if you don't have the money in your budget, I would recommend you stick to a free theme for now. But if you're able to, there are many beautiful premium themes here that you can customize so you can make your site unique and stand out. For my blog, I use Genesis Framework for WordPress and have one of the child themes and I love it.
Blogging course that actually works:
If you have started a blog but haven't seen as many pageviews as you would like, you have to get Carly's Pinteresting Strategies course. She is basically a Pinterest genius. Her course is super affordable and she shows the exact Pinterest strategy she uses to get over 300,000 pageviews a month. Yup you read that correctly! I have bought her course and am super excited to really start applying everything. She has offered readers of The Curious Frugal $5 off her course, yay! Just enter the code PINNING5 when you are prompted for a coupon here.
Free premium stock images:
Creative Market releases 6 free stock image bundles every Monday for its members. They are beautiful photos and fonts and I have used them in my images for my blog posts. If you want more images you can add on a paid membership but the weekly free photos are awesome!
You can sign up for free here.
Grammarly: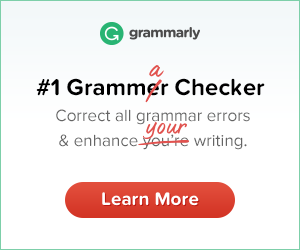 Free editing help for anything you write. Grammar matters in resumes and cover letters and essays, but it also matters in social media and on your blog. Grammarly helps with all of the above, and there is a free version. Everybody should have this.
Free SEO checklist for beginners printable:
If you want more eyes on your website, you will need to work on SEO. This can be intimidating and confusing for newbies. I made this simple SEO checklist for beginners for people who barely know what SEO stands for. You can grab this freebie here, because smaller sites deserve to be seen too. For more detail about what's on the checklist, read this post here.
Free P.O. Box:
This is the one thing on this resource list that I have not yet tried personally but a blogger friend recommended it and it's something I would use in the future. If you are sending out blog emails you need to put an address in your emails out to your subscribers. Some people don't want to use their own home addresses. This is an option for a free P.O. box that you can use.
Free printable planner to help with organization:
Pretty daily planner with inspirational quotes – I made this pretty planner with pages for every day of the week with a different quote for each day. There is also a blank planner page for you to put in your own favorite quotes. I know I get motivation from inspirational quotes so I wanted to share this planner with other people too!
⇓ Share this post with your friends ⇓